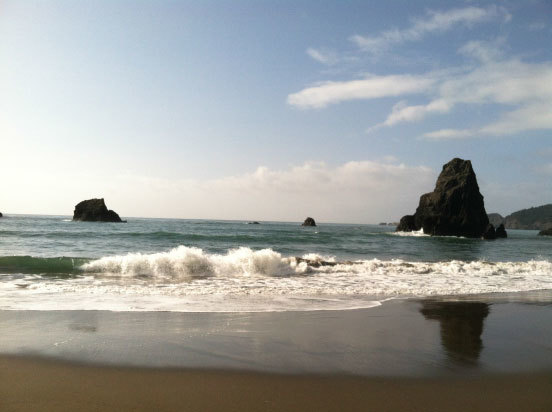 Cave Monster Salt Co. is located in Cave Junction, Oregon along the 199 Redwood Highway and home to the Oregon Caves. Further south beautiful towering Redwoods can be found and beach after beautiful beach.
Here at Cave Monster Salt Co. our mission is to create unique, flavorful and easy to use Salt Rubs and Blends. We worked hard finding just the right balance of ingredients. Time and time again we added, we took out, we changed and we tasted and tasted. We have to thank our relatives and friends who never grew tired of trying version after version and staying with us till we knew each rub was perfectly balanced and delicious.

We hope you'll love our gourmet salt rubs and find them super easy to use!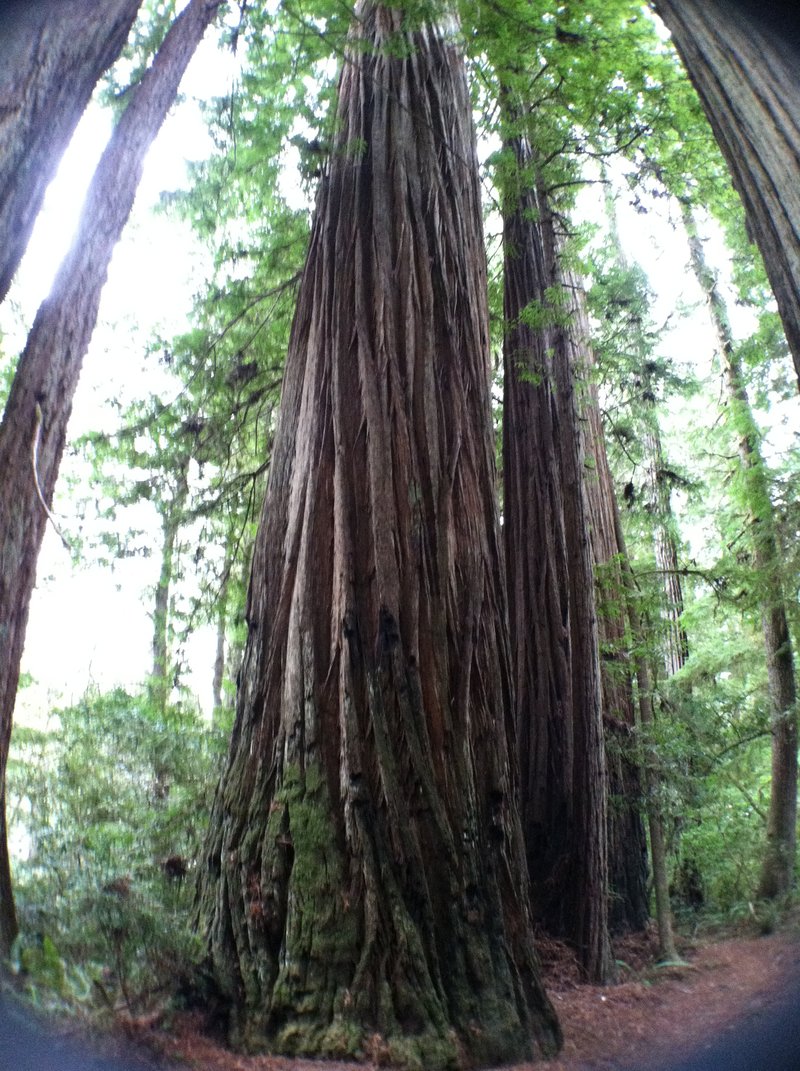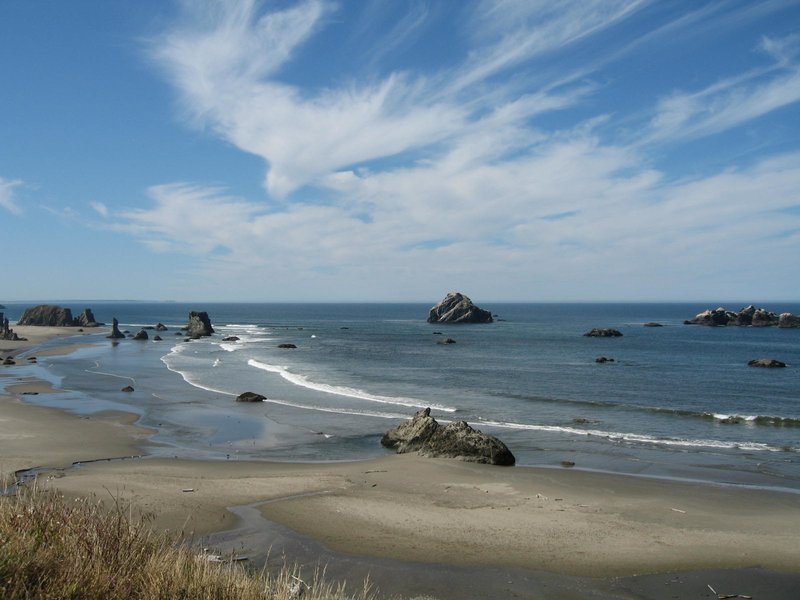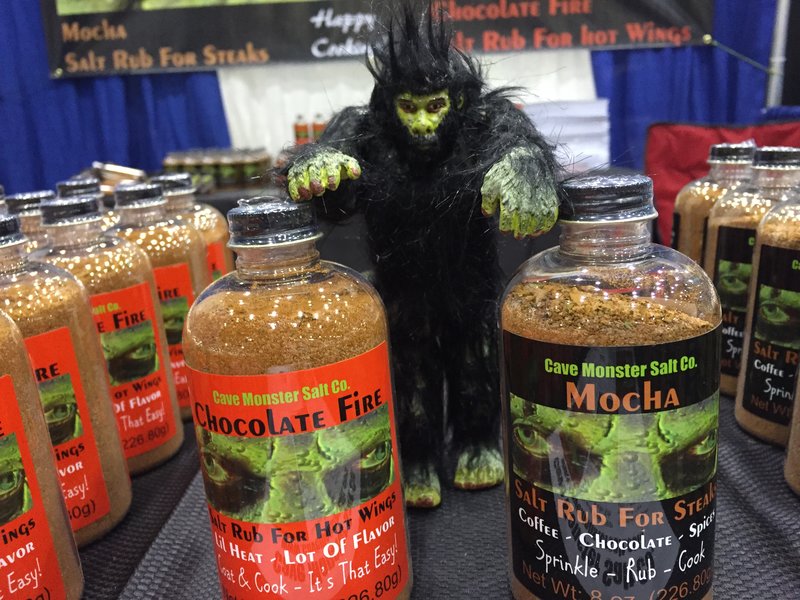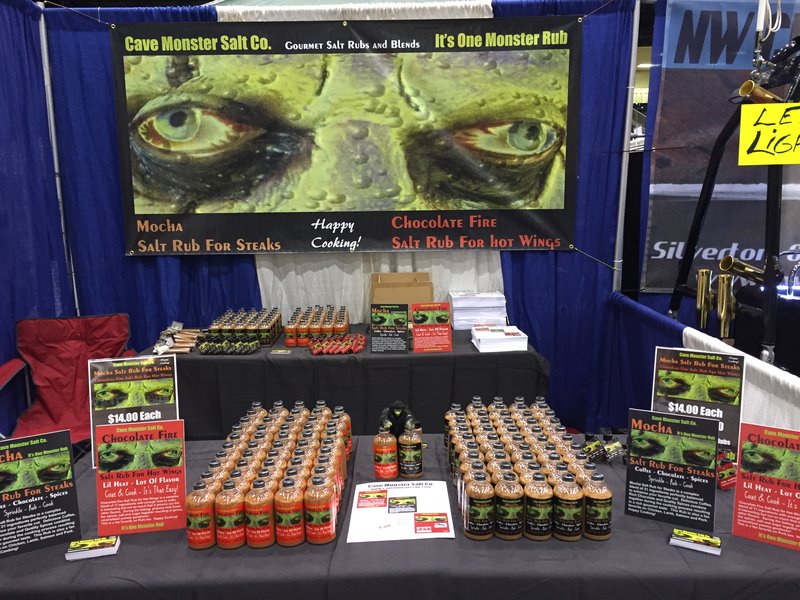 Sportsmen's Show in Redmond, Oregon March 2015
Cave Monster makes an appearance at the Sportsmen's Show in Redmond, Oregon. We enjoyed visiting with some really nice folks and looks like Mocha Salt Rub For Steaks will be great on Elk!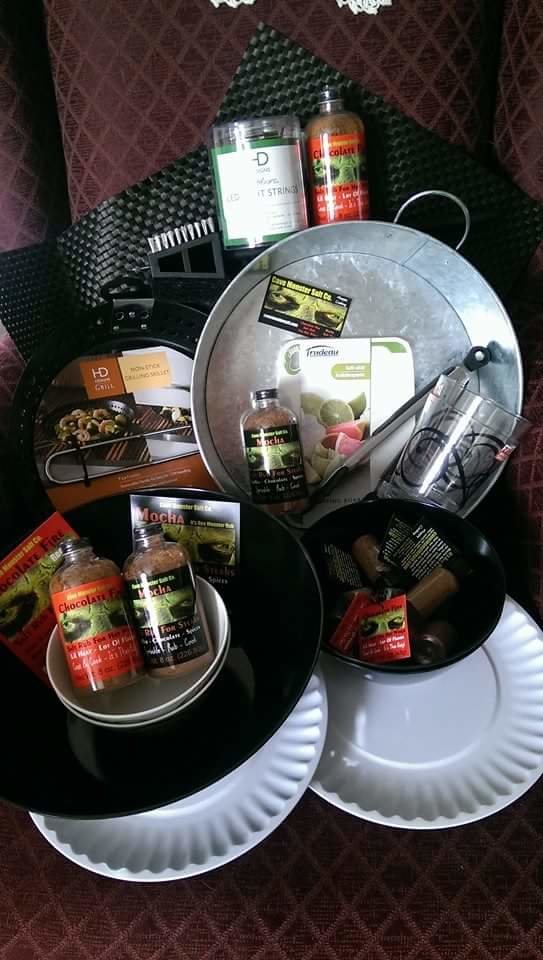 Cave Monster Salt Co. donates a "Ready For Summer Grilling" gift basket to the West Coast Haunter's Convention May 2015 auction in Portland.
The WCHC is an organization that gives grants to professionals who work with children with hearing impairments and/or autism.
"Just wanted you folks to know I purchased a gift basket that was donated to the WCHC and it had your goodies in it. OMG!! Seriously!!! The rub was so fantastic and there were so many lovely sample bottles that I shared the love that is your rub!!! "Best Auction Win Ever!!!" "You guys are the best!" Colleen, St. Helens OR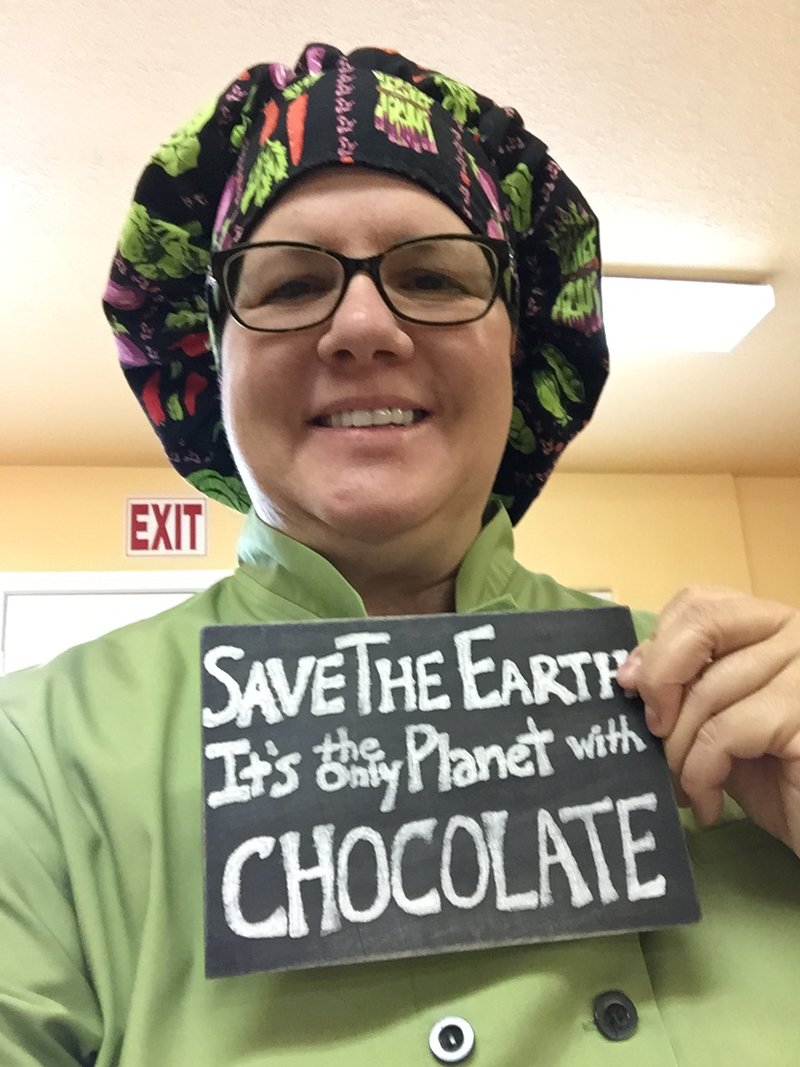 Happy Cooking!
Robin, Cave Monster Salt Co., established 2014.
Happy to be living and working in the great Pacific Northwest!
Both our rubs contain real ingredients with no added gunk: Natural spices and herbs, natural non-alkalized cocoa, salt contains no anti-caking, just real ingredients; no gluten and no weird stuff.
We list every ingredient on our website for those with allergies.
We are an Oregon and FDA registered commercial manufacturing facility.
Boy! That makes us sound like a big deal but we're a small company and take great care in quality, material selection, mixing, bottling and great customer service. Most orders are shipped same or next day.
Any questions, comments or retailer inquiries? We'd be happy to hear from you! monster@cavemonstersalt.com