Tips for Using Mocha Salt Rub for Steaks
Sprinkle a little or a lot of Mocha Salt Rub on your steak depending upon your preferences.
Rub it on both sides and edges. I like to season my steaks a day or so before to let the flavors sink in
but you can do it the same day also.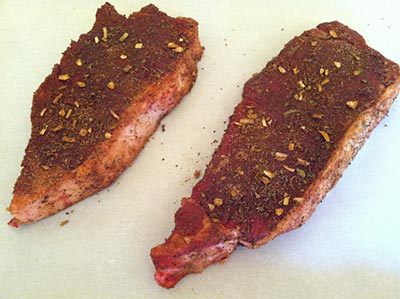 Bring the steaks to room temperature before cooking. An hour or less should be fine for food safety.
Mocha is a delicate Rub and does better with gentle heat. Try searing and finish with indirect heat.
Let your steak rest! Just let it sit there for 15 minutes. No need to tent unless you're doing this in the middle of winter.
Enjoy this rub on other cuts of Beef or try it on Lamb, Salmon, Chicken or Pork.

Enjoy and Happy cooking!
I seasoned a pork tenderloin with your Mocha Rub yesterday and it was the best #%&@# pork I have ever had! You're on to something, good work!
Alex, Cave Junction, Oregon
I LOVE this Mocha Monster Rub !
Henry Duffel, Anchorage
Wow!! Just bought my first bottle of Mocha Salt Rub, fired up the grill, followed the simple instructions and chowed down on fantastically delicious steak! Thanks Cave Monster Salt Co.!!! Going to try the Chocolate Fire next!
Jared, Bend, Oregon
Wonderful rub! Received a sample from my bowling friend and I love it!
Beverly, Ventura, California
---
Recipe for Chocolate Fire Hot Wings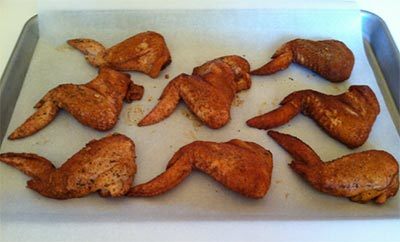 Preheat the oven to 400°F




Line a sheet tray with parchment paper




Rinse and pat dry wings




In a plastic bag toss a few

wings at a time with a

tablespoon or so of rub

Bake for approx. 40 minutes give or take

depending on the size

of your wings

Can be seasoned the night before for easy entertaining!

Enjoy and Happy Cooking!
Did the chicken wings with Chocolate Fire and it was one BIG YUMmmmmmmm! Picked up a couple of bottles at Taylor's Country Store and will be trying it on Pork Ribs tonight!
Patti, Cave Junction, Oregon
We BBQ'd chicken wings with Chocolate Fire Hot Wings Rub & they were AWESOME! So we tried it on salmon & it was DELISH!! Can't wait to try it on pork chops!
Audrey, Fairbanks, Alaska