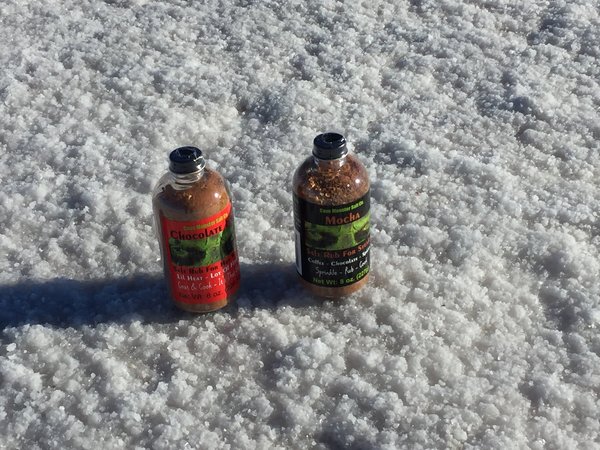 Two Monsters
Two Monsters combines one bottle of Mocha Salt Rub for Steaks and one bottle of Chocolate Fire Salt Rub for Hot Wings.
Makes a great gift!
All Rubs and Blends are hand crafted in small batches with high quality aromatic spices and natural non-alkalized cocoa.
We hope you'll love these Rubs as much as we do!
Happy Cooking!
$7.00 Flat Rate Shipping via USPS
FREE SHIPPING on orders over $35
Get A 6 Pack Sale On Now! Order Any 3 Bottles Of Rub And Cave Monster Will Match It! No Promo Code Needed! Just Place Your Order By May 1st, 2018 At Midnight!
See individual descriptions for more details and check out the Happy Cookers tab for cooking tips and recipes.
If this is a gift.....please submit your gift message in the Contact Us section and tag the name in with your message.
I grew up in Selma, and now live in Portland. One of my coworkers randomly turned me on to your product. Excellent work! Just ordered the two pack! Probably one of the best rubs I've had! Most rubs are way too salty and you seem to have hit the perfect balance. I love to see new businesses from the valley succeed and you definitely have a great product. Keep up the good work! Sam, Portland, Oregon